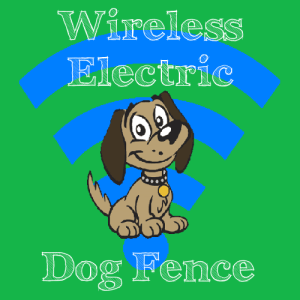 About Us: Wireless Electric Dog Fence
We at wirelesselectricdogfence.com are dog-lovers.  When we were looking for fence options for our house, it took quite a while to educate ourselves on the best options.  Choosing between a traditional fence, wired electric fence, and wireless electric dog fence can be a tough decision.  Once you've narrowed down which option to go with, then you have to decide which model to buy.  There are so many options for each section.  Our site is dedicated to bringing you a comprehensive resource for wireless electric dog fences, so that you can make the best decision for you, your family, and your dog.  There are a lot of options, and sometimes conflicting information out on the internet.  We sift through all of this info, gather the data and reviews from manufacturer's sites, as well as marketplaces such as Amazon.com and pet supply sites.  We bring all of that data together here on our site to help you sort through all of the info.  On our site, you will find the features, specs, and any available marketing videos for wireless electric dog fence models- all in one convenient place.
In addition, we plan to provide similar information for wired dog fence options.  We have found that many people like the ease and portability of the wireless electric dog fence systems.  However, some yards are not well suited for the wireless electric fence options on the market today.  We will have features, specs, and review information for these wired systems soon.
Some of you may have just gotten your dog or maybe your dog has just been difficult to train.  For those needing assistance with dog training, we have compiled some online dog training options and dog training books.
We hope that you find this site helpful in your decision making.  We would love to hear from you!  You can contact us by email here: Contact Us
WirelessElectricDogFence.com is a participant in the Amazon Services LLC Associates Program, an affiliate advertising program designed to provide a means for sites to earn advertising fees by advertising and linking to amazon.com.